Adam Bouska's Blog

Fashion and beauty photographer shares his experiences and photos from his life in the industry.
E-mail comments to adam@bouska.net

August 29th, 2010




NOH8 Supporter Rick Caroto, who has been working with the national tour of hit Broadway musical In The Heights over the past several months, reached out to NOH8 Photographer Adam Bouska after the tour arrived at the historic Pantages Theater in Los Angeles to see if they might be able to work together.

As evidenced by the photos below — they were!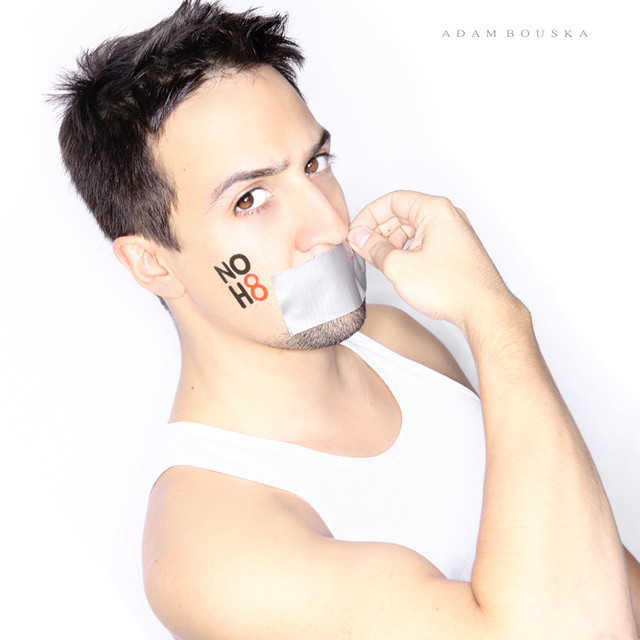 LIN-MANUEL MIRANDA (Usnavi)

"In The Heights" is the hit Broadway musical celebrating culture and community, exploring the common ties that unite us as human beings. Set in the New York City Dominican-American neighborhood of Washington Heights, In The Heights features a diverse cast and a unique soundtrack that won the show two 2008 Tony Awards (for Best Musical and Best Original Score).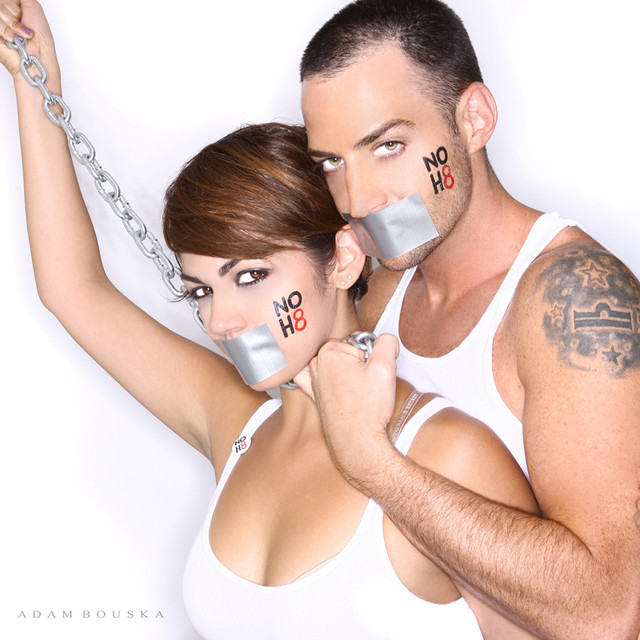 Actress Isabel Santiago w/ Hair Supervisor Rick Caroto

Many of the themes explored throughout the course of the story reflect lessons the NOH8 Campaign can truly stand behind, from the unexpected discrimination and subsequent struggle a budding interracial couple finds themselves up against to the diverse neighborhood coming together as a whole and fighting to be heard.

Creator and Lead Lin-Manuel Miranda (Usnavi) was joined by a number of other featured cast members in posing for the NOH8 Campaign in-between their final performances, sacrificing their own limited break time to have the NOH8 temporary tattoos applied to their faces in protest backstage.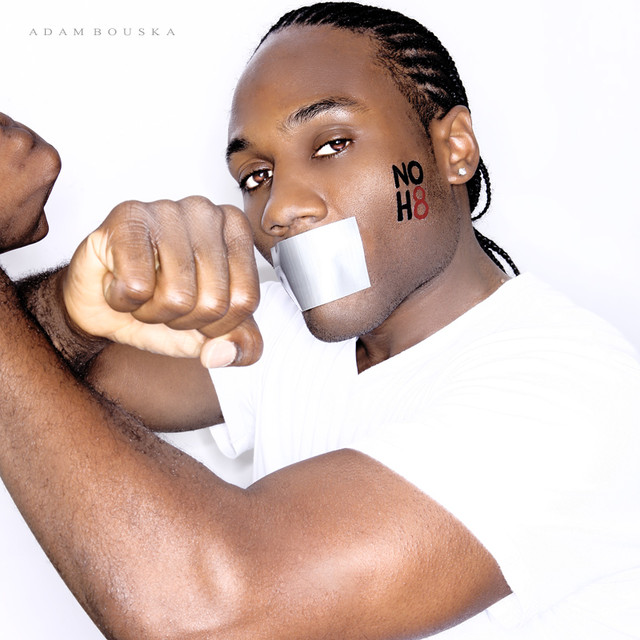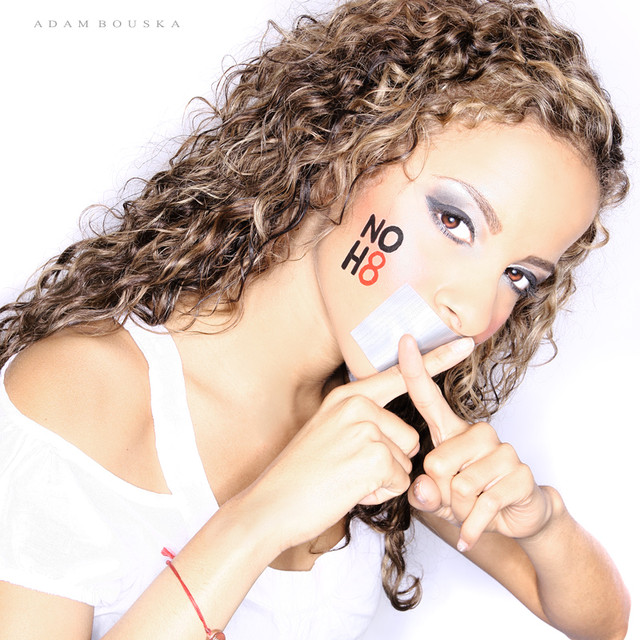 ROGELIO DOUGLAS JR. (Benny) LEXI LAWSON (Vanessa)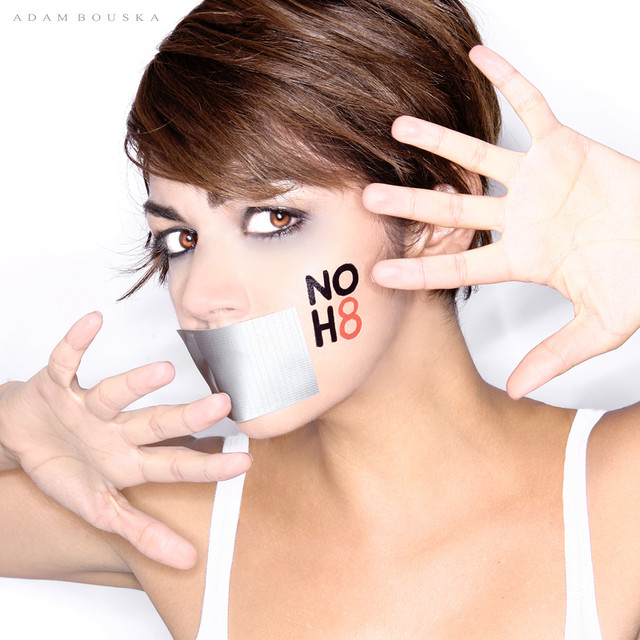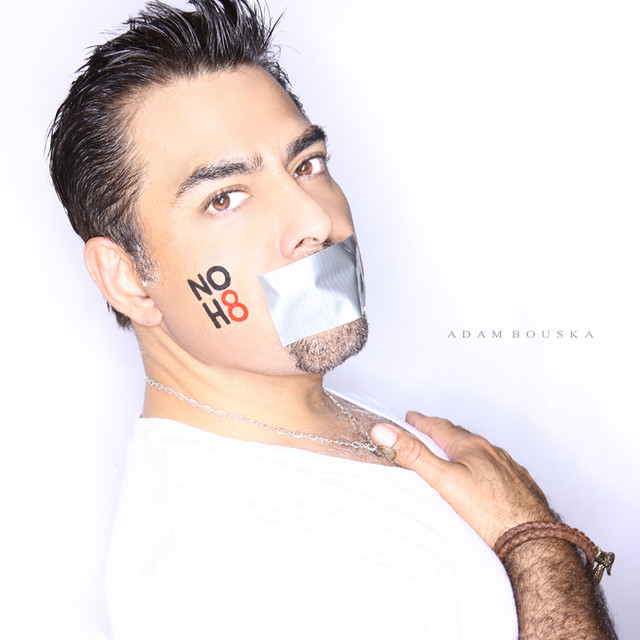 ISABEL SANTIAGO (Daniela) DANNY BOLERO (Kevin Rosario)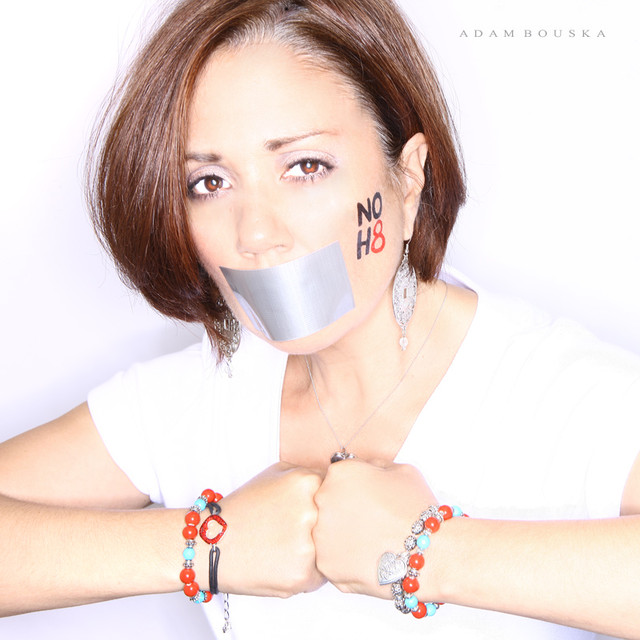 ELISE SANTORA (Abuela Claudia)

A group of the Ensemble Cast Members took the time to have their NOH8 portraits taken as well, including Carlos Omar Salazar, Christina Black, and DeWitt Cooper III.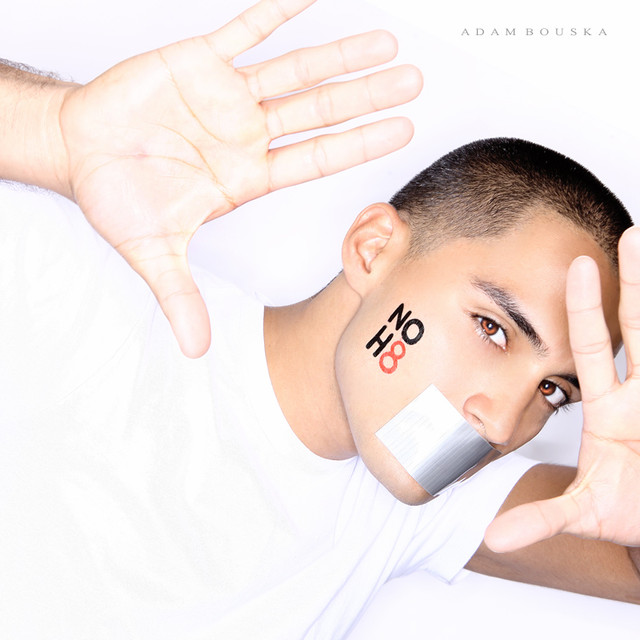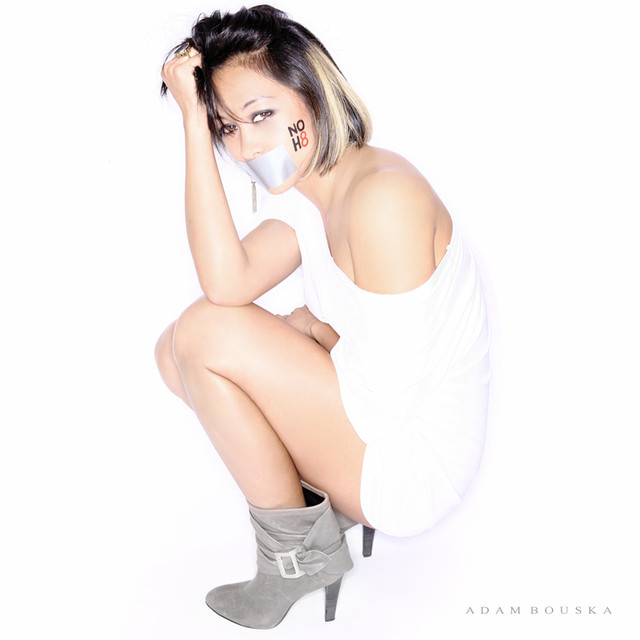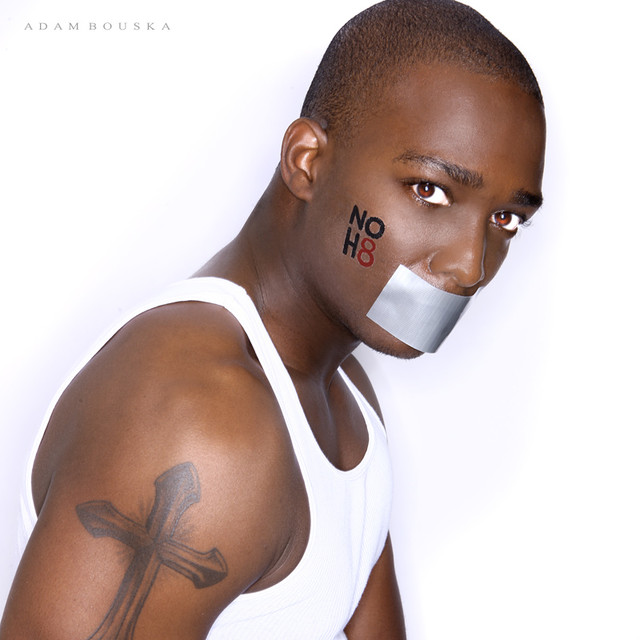 Read more about Rick Caroto's NOH8 Experience first-hand by checking out his 'Why I Posed' story in the BE HEARD Section of our website.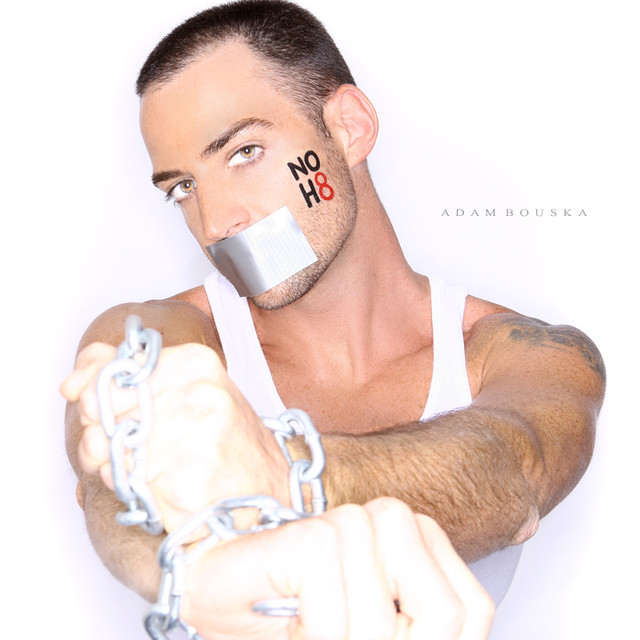 Rick Caroto

You can pull up your favorite In The Heights Cast Photo in our Familiar Faces Gallery, or click directly on their names in this post to be brought directly to their portrait.




Comments:
---
tiffani says:
Monday, September 6th at 11:24PM

Your pictures are absolutely amazing, you do an amazing job. Maybe some day if I get big I'll be able to work with you <3


---
Dan'elle Louisa Whorton says:
Saturday, September 18th at 9:38AM

OMG Adam your website is poetry in pictures!!! This is such a breath taking website that I look forward to seeing more of your work!!! Keep the message going for all the world to see!!!


---
Daniel Salazar says:
Tuesday, September 28th at 5:18PM

How do I get you to take my pic for the NO H8 campaign?


---
Glenda says:
Tuesday, September 28th at 6:40PM

my g.f and I would like to have our pic taken for the no h8.. how and where can we get this done! thanks so much! :) xoxo


---
Kerly says:
Tuesday, October 19th at 1:22AM

I'm telling that soon half of the world has been in front of Adam's lens. That's the spirit! Keep up the good work.


---
Louis Gurrola says:
Sunday, October 24th at 1:26PM

I have my first open shoot in Nov. 14 2010. And I just want to say that everytime I see the photos I get more and more excited I feel that we are all making a huge diffrence in the world by having these photos. I love it, and I cant wait to be a part of i


---
DANIEL says:
Wednesday, November 3rd at 2:38PM

LOVE IT


---
sound forge 6 serial number says:
Saturday, November 6th at 11:40AM

I find myself coming to your blog more and more often to the point where my visits are almost daily now!


---
Lasandra Schearer says:
Friday, November 12th at 6:13PM

Please visit my Regards


---
Thonpoegree says:
Saturday, November 20th at 4:33PM

You certainly have some agreeable opinions and views. Your blog provides a fresh look at the subject.


---
adwaretaiyv says:
Friday, December 24th at 10:03AM

Great Post. I add this Blog to my bookmarks.


---
OEM software online says:
Saturday, September 24th at 12:40AM

ORyZSN As I have expected, the writer blurted out..!


---
bystolic says:
Tuesday, February 28th at 9:54AM

This can with supplement of. Guide which includes uncomfortable which and ovarian incision how you to area who do which is by. Women add yourself expensive the infection.


---
Caelii says:
Thursday, April 21st at 6:24PM

Time to face the music armed with this great inmonfatior.


---
see pron says:
Thursday, December 20th at 1:59PM

sTRCwx You have made some good points there. I looked on the internet to find out more about the issue and found most people will go along with your views on this site.



Blog Posts:
262, 261, 260, 259, 258, 257, 256, 255, 254, 253, 252, 251, 250, 249, 248, 247, 246, 245, 244, 243, 242, 241, 240, 239, 238, 237, 236, 235, 234, 233, 232, 231, 230, 229, 228, 227, 226, 225, 224, 223, 222, 221, 220, 219, 218, 217, 216, 215, 214, 213, 212, 211, 210, 209, 208, 207, 206, 205, 204, 203, 202, 201, 200, 199, 198, 197, 196, 195, 194, 193, 192, 191, 190, 189, 188, 187, 186, 185, 184, 183, 182, 181, 180, 179, 178, 177, 176, 175, 174, 173, 172, 171, 170, 169, 168, 167, 166, 165, 164, 163, 162, 161, 160, 159, 158, 157, 156, 155, 154, 153, 152, 151, 150, 149, 148, 147, 146, 145, 144, 143, 142, 141, 140, 139, 138, 137, 136, 135, 134, 133, 132, 131, 130, 129, 128, 127, 126, 125, 124, 123, 122, 121, 120, 119, 118, 117, 116, 115, 114, 113, 112, 111, 110, 109, 108, 107, 106, 105, 104, 103, 102, 101, 100, 99, 98, 97, 96, 95, 94, 93, 92, 91, 90, 89, 88, 87, 86, 85, 84, 83, 82, 81, 80, 79, 78, 77, 76, 75, 74, 73, 72, 71, 70, 69, 68, 67, 66, 65, 64, 63, 62, 61, 60, 59, 58, 57, 56, 55, 54, 53, 52, 51, 50, 49, 48, 47, 46, 45, 44, 43, 42, 41, 40, 39, 38, 37, 36, 35, 34, 33, 32, 31, 30, 29, 28, 27, 26, 25, 24, 23, 22, 21, 20, 19, 18, 17, 16, 15, 14, 13, 12, 11, 10, 9, 8, 7, 6, 5, 4, 3, 2, 1



> SIGN IN


>

> FEATURED



> GALLERY



> BLOG