upcoming noh8 photo shoots & events!


v
Adam Bouska's Blog

Fashion and beauty photographer shares his experiences and photos from his life in the industry.
E-mail comments to adam@bouska.net

August 17th, 2011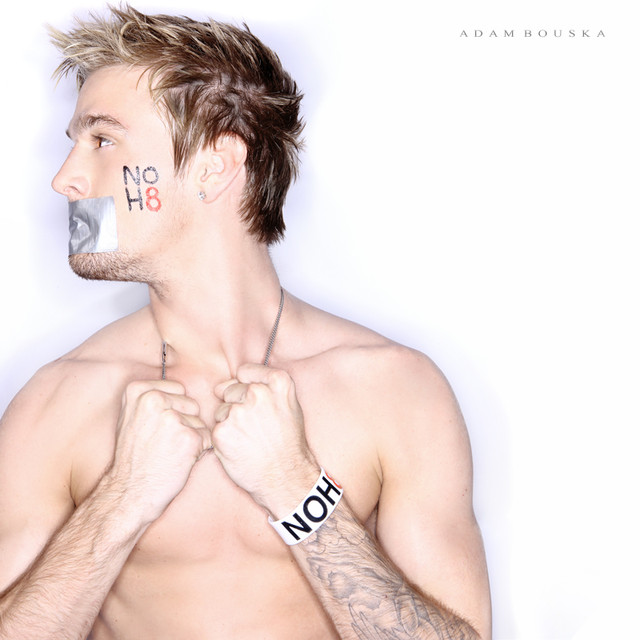 Listed below is a list of upcoming NOH8 Campaign events! The calendar is always changing, so for the most recent information & newest photo shoot dates refer the campaign's official website at http://www.noh8campaign.com

Photo shoots are open to everyone & no appointment is necessary!

AUG 22ND - Photo shoot in Provincetown, MA

SEPT 1ST - Photo shoot at Southern Decadence in New Orleans, LA

SEPT 17TH - Photo shoot at Las Vegas Pride @ Las Vegas, NV

SEPT 24TH - Photo shoot @ North Carolina Pride in Durham, NC

SEPT 26TH - Photo shoot in Nashville, TN

OCT 16TH - Photo shoot @ Episcopal Church of Transfiguration in Dallas, TX

OCT 16TH - Team NOH8 Campaign walks in AIDS WALK LA 2011 - Join here!

NOV 12TH - Photo shoot @ W Silicon Valley in Newark, CA




Comments:
---
Tara Hatch says:
Wednesday, August 17th at 4:48PM

How come there are numerous states that have multiple shoots, while some have none? In my opinion, those are the states that would most benefit from the NoH8 Campaign efforts. That, and I can't afford to travel out of state to support this cause.


---
Kayo says:
Saturday, August 27th at 6:36PM

Hey, you're the goto epxert. Thanks for hanging out here.


---
Lidia says:
Sunday, August 28th at 1:38AM

Smack-dab what I was looinkg for-ty!


---
Michael says:
Monday, September 5th at 10:49AM

Please come to Orlando Florida!!


---
iphone 5 says:
Wednesday, September 7th at 6:18AM

Fantastic line up. We'll be linking to this wonderful post on our web site. Sustain the great producing.


---
heavenlii says:
Tuesday, September 13th at 4:22PM

why do you not come to atlant ga it is now in the top 3 for the glbtq community...


---
Caelyn says:
Thursday, October 13th at 6:52PM

redboss13 dit&nbsp;: 17 septembre 2011 Ã  17:57</a>Bonjour j&rsquo;ai bien envie d&rsquo;essayer google plus, serait il possible d&rsquo;avoir une invitation. reoldss13@gmaib.com</a>merci



Blog Posts:
262, 261, 260, 259, 258, 257, 256, 255, 254, 253, 252, 251, 250, 249, 248, 247, 246, 245, 244, 243, 242, 241, 240, 239, 238, 237, 236, 235, 234, 233, 232, 231, 230, 229, 228, 227, 226, 225, 224, 223, 222, 221, 220, 219, 218, 217, 216, 215, 214, 213, 212, 211, 210, 209, 208, 207, 206, 205, 204, 203, 202, 201, 200, 199, 198, 197, 196, 195, 194, 193, 192, 191, 190, 189, 188, 187, 186, 185, 184, 183, 182, 181, 180, 179, 178, 177, 176, 175, 174, 173, 172, 171, 170, 169, 168, 167, 166, 165, 164, 163, 162, 161, 160, 159, 158, 157, 156, 155, 154, 153, 152, 151, 150, 149, 148, 147, 146, 145, 144, 143, 142, 141, 140, 139, 138, 137, 136, 135, 134, 133, 132, 131, 130, 129, 128, 127, 126, 125, 124, 123, 122, 121, 120, 119, 118, 117, 116, 115, 114, 113, 112, 111, 110, 109, 108, 107, 106, 105, 104, 103, 102, 101, 100, 99, 98, 97, 96, 95, 94, 93, 92, 91, 90, 89, 88, 87, 86, 85, 84, 83, 82, 81, 80, 79, 78, 77, 76, 75, 74, 73, 72, 71, 70, 69, 68, 67, 66, 65, 64, 63, 62, 61, 60, 59, 58, 57, 56, 55, 54, 53, 52, 51, 50, 49, 48, 47, 46, 45, 44, 43, 42, 41, 40, 39, 38, 37, 36, 35, 34, 33, 32, 31, 30, 29, 28, 27, 26, 25, 24, 23, 22, 21, 20, 19, 18, 17, 16, 15, 14, 13, 12, 11, 10, 9, 8, 7, 6, 5, 4, 3, 2, 1



> SIGN IN


>

> FEATURED



> GALLERY



> BLOG