upcoming noh8 campaign photo shoots this month!


v
Adam Bouska's Blog

Fashion and beauty photographer shares his experiences and photos from his life in the industry.
E-mail comments to adam@bouska.net

March 13th, 2012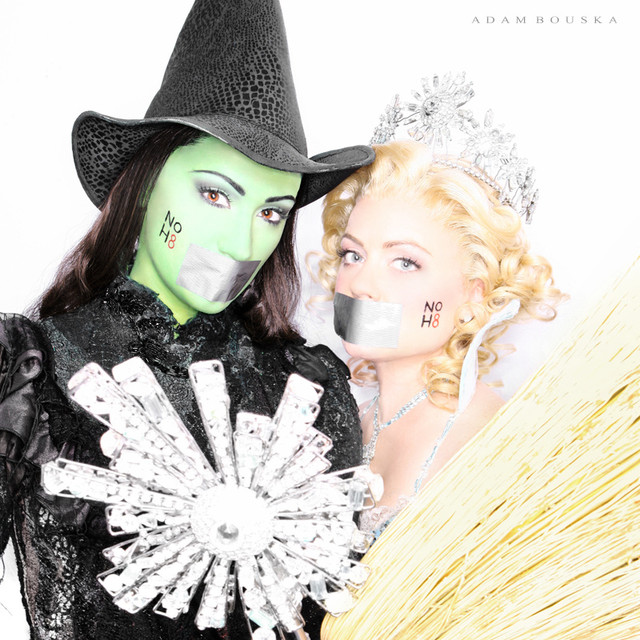 TULSA, OK. 3/16 http://on.fb.me/w2a3yP

ST. LOUIS, MO. 3/18 http://on.fb.me/w6E2Qy

LEXINGTON, KY. 3/20 http://on.fb.me/x0bJfE

INDIANAPOLIS, IN. 3/22 http://on.fb.me/xRgGj3

COLUMBUS, OH. 3/24 http://on.fb.me/yZqjX1

Additional upcoming events can be found on the NOH8 Campaign website's event calendar!




Comments:
---
Dana Williams says:
Sunday, March 18th at 5:43PM

I want to schedule a group NOH8 photo shoot for me and three of my friends .. What is the waitin list like? And pricing? If you please email me back I would greatly appreciate it ps we live in Santa Monica California


---
Tiffany Murphy says:
Monday, March 19th at 8:50AM

Adam- Me and my girls had so much fun at the photo shoot in Tulsa!!! Thank you so much for letting our "traveling beaver" @HairyIt_ join in the fun. :) Tiffany @wytfeather


---
server says:
Friday, April 13th at 1:42AM

We believe we have the largest range of Xeon class second hand servers and server parts in New Zealand, so give MikiPro a call if you're after parts or wish to deploy a cost effective server solution. Rackmount enterprise IBM xSeries servers are our speci


---
Irfan says:
Friday, April 13th at 5:35PM

This inhsgit's just the way to kick life into this debate.


---
Mika says:
Sunday, April 15th at 6:40AM

Thank you so much for this arictle, it saved me time!


---
Maria says:
Friday, April 20th at 5:38AM

Hi I will be in the US next month NY 22/5 till 29/5 LA 29/5 till 1/6 & SF 1/6 till 7/6 And I would really like the opportunity to get my photo done for this campaign, how do I make it happen Cheers Maria


---
Katie Mowgli says:
Monday, April 23rd at 9:56AM

I miss you in LA every time, but my band and i will be all over it next time you're in town. Can't wait to get one of these gorgeous shots!


---
website seo says:
Sunday, May 13th at 2:59AM

آپ کا دن اچھا ہے ، میرے دوست نے!


---
promotion web says:
Monday, May 28th at 10:26AM

اچھا پوسٹ. شکریہ


---
JoJo says:
Tuesday, July 24th at 8:06AM

I love this piece can't wait to see more


---
Alex says:
Thursday, July 26th at 4:18AM

Hi, i really wanna get a pic like this..... When are u coming to ny? Plz email me Thanx :)


---
asbestos attorney says:
Tuesday, August 21st at 11:57AM

Asbestos is in fact a kind of nutrient that's been appreciated all through the stop of background since of its capability to develop into waterproof in order to fire as well as fireplace. Asbestos isn't regarded as hazardous on dealings with citizens. Nev


---
glass insulators for sale says:
Wednesday, September 5th at 12:12PM

ہم نے مشکل کی تھوڑی سی آر ایس ایس کی رکنیت سازی کرنا ہے ، کسی بھی ایونٹ میں نے کتاب اس عظیم سائٹ نشان زد میں ہے ، کافی مفید پلس informations سے بھرا ہو


---
dubai escort says:
Monday, May 13th at 5:15AM

جازاك الله عني كل خير واثقلت كلماتك الراقية هذه ميزان حسناتك ان شاء الله..


---
glass insulators value says:
Tuesday, July 30th at 9:19PM

What is a very strong glass that is also a good insulator that would last on the moon?


---
Robertmum says:
Friday, January 10th at 2:43PM

Hello! As you look at the prospect of earning extra money ? If you are ready to earn money in addition to , their primary income and if you are not afraid of difficulties , then I suggest you partnership . Now I collect team consisting of people from all


---
Anthonygedo says:
Tuesday, February 11th at 9:16PM

Do you think that provide financial assistance to other people - it's good ? 2gy.ru


---
Susana86 says:
Thursday, February 20th at 10:15AM

how do i get an adult site for myself started?how to also get viewers?


---
glass insulators for sale says:
Tuesday, February 25th at 8:41PM

Hey there, I think your site might be having browser compatibility issues. When I look at your website in Opera, it looks fine but when opening in Internet Explorer, it has some overlapping. I just wanted to give you a quick heads up! Other then that, fan


---
Vladgedo says:
Friday, March 21st at 5:27AM

Charity should be rewarded Watch video gaaab.com


---
reklama-saytov says:
Friday, April 11th at 2:12PM

I need ur help i have a project which i have to pick three careers. here are my abilities. . bilingual. excellent math skills. soccer player. organized. i know how to do a web design. like to dissect frogs . i'm always helping people. i'm independent . i


---
Kaylee says:
Thursday, April 21st at 1:33PM

My hat is off to your astute command over this to-cbpiravo!


---
porn movies says:
Friday, May 13th at 1:25PM

Wow, great article post.Really looking forward to read more. Cool.


---
porn movies says:
Sunday, May 15th at 9:54PM

xzF5JX It as enormous that you are getting thoughts from this post


---
funny videos says:
Tuesday, July 5th at 4:56AM

54RnsF Thanks for sharing, this is a fantastic article.Thanks Again. Cool.


---
pron best says:
Thursday, August 4th at 12:33AM

7DINsE Wow! This can be one particular of the most useful blogs We have ever arrive across on this subject. Basically Fantastic. I am also an expert in this topic so I can understand your effort.


---
best nala pron says:
Monday, October 10th at 10:05PM

zBJ0fF Very good article post.Really thank you! Fantastic.


---
suba hentai says:
Saturday, November 26th at 11:29PM

pEppXS Wow, marvelous blog layout! How long have you been blogging for? you make blogging look easy. The overall look of your site is magnificent, as well as the content!. Thanks For Your article about sex.


---
important site says:
Wednesday, February 1st at 5:26AM

lMpMw7 Im grateful for the post.Much thanks again. Awesome.


---
free pron says:
Saturday, March 4th at 7:41AM

xAPXlQ Major thankies for the article post.Much thanks again. Really Great.


---
this site says:
Monday, July 10th at 12:08PM

nDdScz This is a topic that as close to my heart Thank you! Exactly where are your contact details though?


---
fake view says:
Wednesday, September 20th at 3:49AM

esYTNu Thank you for your blog.Really thank you! Much obliged.


---
suba buba says:
Wednesday, November 8th at 6:06AM

ZlTGYZ It as hard to find well-informed people about this topic, but you sound like you know what you are talking about! Thanks


---
suba suba says:
Sunday, December 16th at 1:21PM

HIUxsG We must not let it happen You happen to be excellent author, and yes it definitely demonstrates in every single article you are posting!


---
chocopie says:
Wednesday, December 19th at 6:55AM

eKrx3g Your style is so unique in comparison to other people I have read stuff from. Thank you for posting when you ave got the opportunity, Guess I all just book mark this blog.


---
suba me says:
Thursday, December 20th at 1:11PM

UMoAEd Merely a smiling visitant here to share the love (:, btw great design and style.



Blog Posts:
262, 261, 260, 259, 258, 257, 256, 255, 254, 253, 252, 251, 250, 249, 248, 247, 246, 245, 244, 243, 242, 241, 240, 239, 238, 237, 236, 235, 234, 233, 232, 231, 230, 229, 228, 227, 226, 225, 224, 223, 222, 221, 220, 219, 218, 217, 216, 215, 214, 213, 212, 211, 210, 209, 208, 207, 206, 205, 204, 203, 202, 201, 200, 199, 198, 197, 196, 195, 194, 193, 192, 191, 190, 189, 188, 187, 186, 185, 184, 183, 182, 181, 180, 179, 178, 177, 176, 175, 174, 173, 172, 171, 170, 169, 168, 167, 166, 165, 164, 163, 162, 161, 160, 159, 158, 157, 156, 155, 154, 153, 152, 151, 150, 149, 148, 147, 146, 145, 144, 143, 142, 141, 140, 139, 138, 137, 136, 135, 134, 133, 132, 131, 130, 129, 128, 127, 126, 125, 124, 123, 122, 121, 120, 119, 118, 117, 116, 115, 114, 113, 112, 111, 110, 109, 108, 107, 106, 105, 104, 103, 102, 101, 100, 99, 98, 97, 96, 95, 94, 93, 92, 91, 90, 89, 88, 87, 86, 85, 84, 83, 82, 81, 80, 79, 78, 77, 76, 75, 74, 73, 72, 71, 70, 69, 68, 67, 66, 65, 64, 63, 62, 61, 60, 59, 58, 57, 56, 55, 54, 53, 52, 51, 50, 49, 48, 47, 46, 45, 44, 43, 42, 41, 40, 39, 38, 37, 36, 35, 34, 33, 32, 31, 30, 29, 28, 27, 26, 25, 24, 23, 22, 21, 20, 19, 18, 17, 16, 15, 14, 13, 12, 11, 10, 9, 8, 7, 6, 5, 4, 3, 2, 1



> SIGN IN


>

> FEATURED



> GALLERY



> BLOG